We are the World's First Orchid Maze!
Self -Guided Maze Entrance Fees:
Adult: $5 Child (5-12): $3 Kama'aina (w/ID): $3
Annual Pass: $25
(Includes annual entry for passholder & a guest, plus 10% off purchases)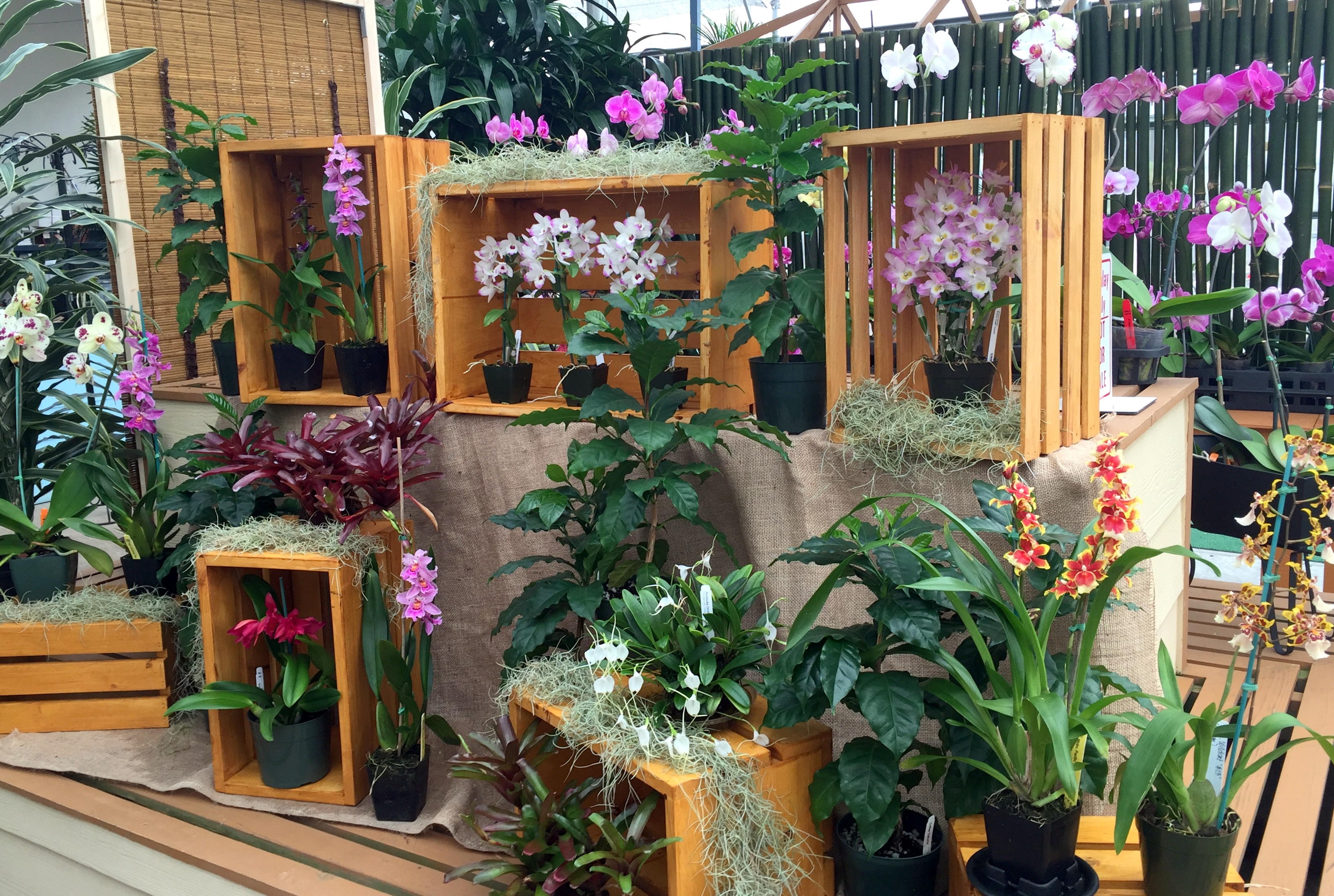 Tour Akatsuka Orchid Gardens 8,000 square foot Orchid Maze inside our showroom. Open rain or shine, daily from 10:00am-4:00pm our fully enclosed maze showcases thousands of our orchids including our original Cattleyas. Meander the path at your own pace and enjoy the sights and fragrances of our orchids on this self-guided tour. Educational displays show the orchid growth stages as well as interactive video stations with helpful tips and growing instructions.
Relax in our garden seating area with tables and enjoy some signature Poha icecream from our gift shop. A visit to Volcano is not complete without a visit to our Orchid Maze!
Orchid Maze Highlights
8,000 sq. feet of orchids on display
Original Cattleya Orchid Wall
Numerous Photo Opportunities with 500+ Orchids on Display
Orchid Growth Stages Exhibit
Interactive Video Learning Stations
Mini Zen Garden
Living Wave Wall
If you're already thinking about visiting our maze, why not get the entire experience!
Expert Guided Maze Tour & Tasting Fees:
Adult: $20 Child (5-12): $10 Kama'aina (w/ID): $15
Includes Maze Entrance Fee plus:
A complete orchid expert guided 30-40 min. tour through our maze.

Learn about orchid growth stages & walk through our main greenhouse.

Participate in a guided hands-on orchid planting activity & take it home!

Taste our original poha berry ice cream

Receive a 10% discount for any in-store purchases on day of tour.
Orchid Maze Tour Booking
Monday - Saturday (11am & 2pm)
Advanced reservations are highly recommended. Cancellations made up to 24hrs. in advance of maze experience date incur no fee & a full refund. Cancellations after 24hrs., or No Shows will NOT receive a refund.