A few years ago, we had an opportunity to start growing a small crop of Poha berries (as they are known in Hawaii). Otherwise known as cape gooseberry, aztec berry, or golden berry, it is a relative of the tomatillo & nightshade family.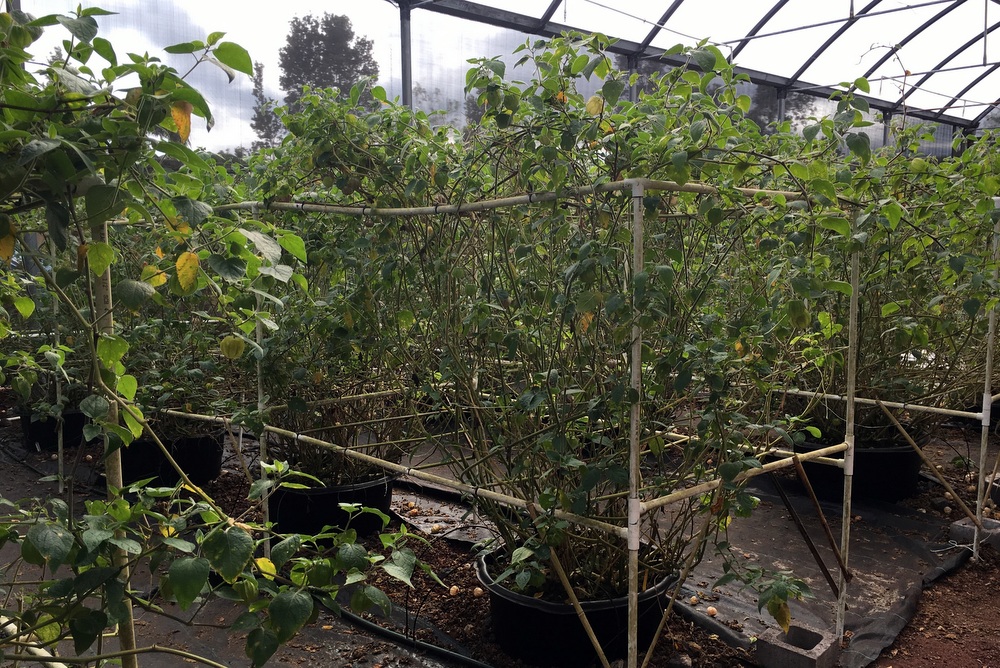 Since then, we've expanded the crop to a full greenhouse bench top & now have planted them in the ground.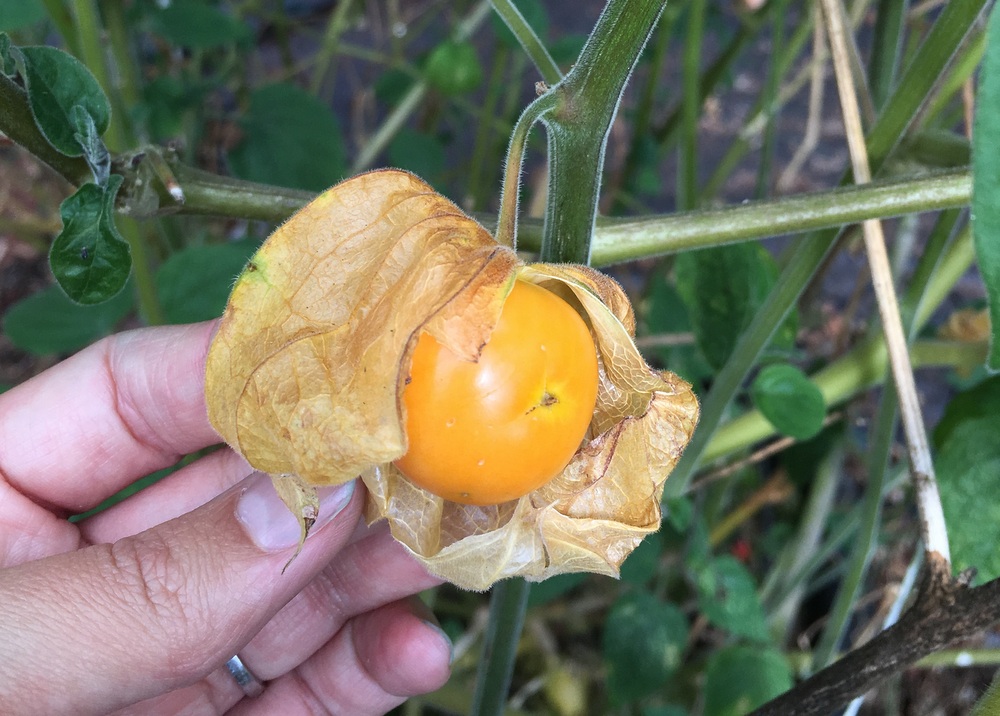 A calyx forms a protective cover around the fruit as it grows. The berry is juicy & slightly tangy, high in Vitamin C. The variety we grow produces a slightly sweeter and larger fruit than normally found in the islands. Protected from the elements under the greenhouse, this allows us to produce a crop year round. If you get a chance to take our greenhouse tour, you'll get a chance to see & taste these poha berries.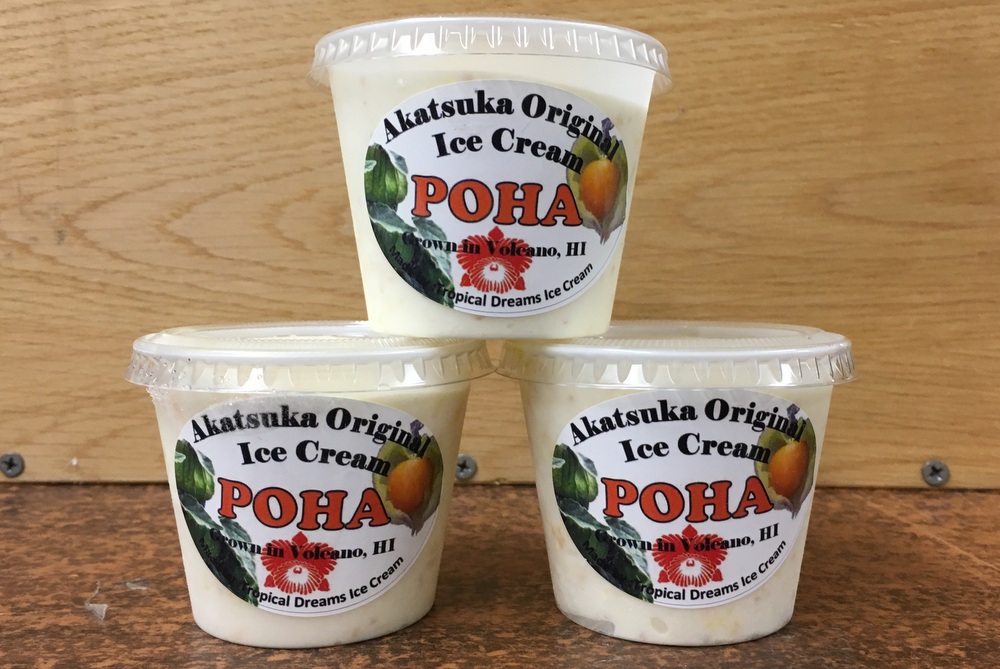 Our first venture to produce an original product was Poha Ice Cream. Since we are the in plant growing business, and not the ice cream business, we collaborated with a local purveyor, Tropical Dreams Ice Cream to create our original ice cream using our fresh berries. For now, the ice cream can only be purchased at our physical location.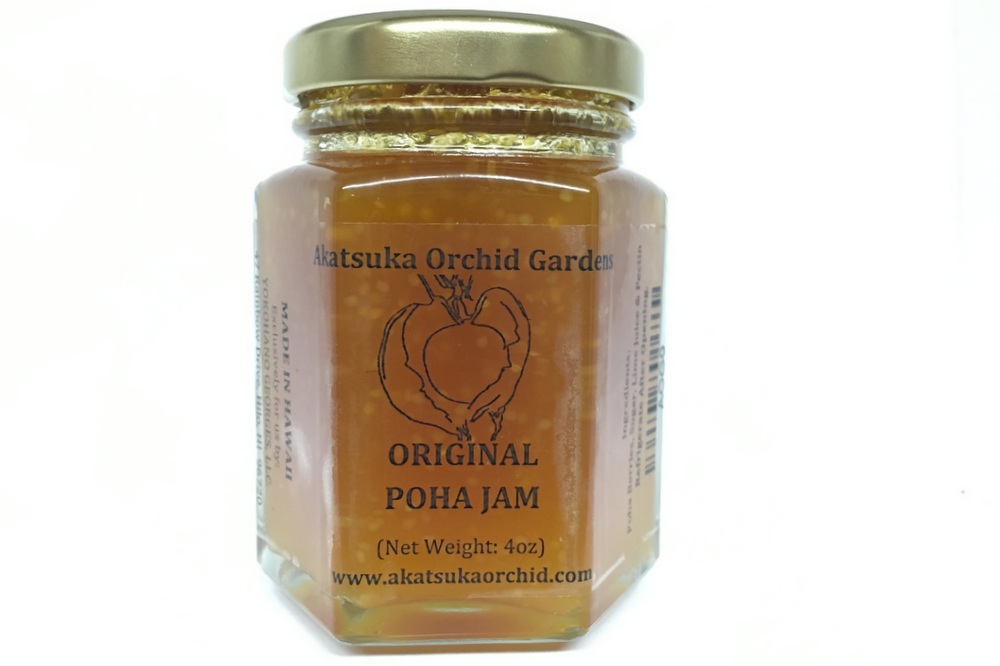 Coming soon....is our next product in the works. Poha Jam. Not yet released, this product will be available in-store (and hopefully online soon) at the beginning of 2018! Check back with us or stay tuned to social media for updates.