Posted by Corinne Akatsuka on Feb 20th 2018
Our team got the call in early January to possibly provide orchids for hotel in Kona. So, we reached out and set up a meeting to discuss providing orchids plants to add more color to their lobby display. Our initial thought was that we could ship plants approximately every 6 weeks to freshen up their display.
When our team went to meet with the Director of Engineering at the Waikoloa Beach Marriott on Feb. 1, their conversation led to an interesting opportunity for us. We were asked if we could complete the task of adding more color to 15 existing planter boxes located right off their main lobby. Color was the focus. They wanted more than just the existing green foliage & they needed it done by Feb. 5!!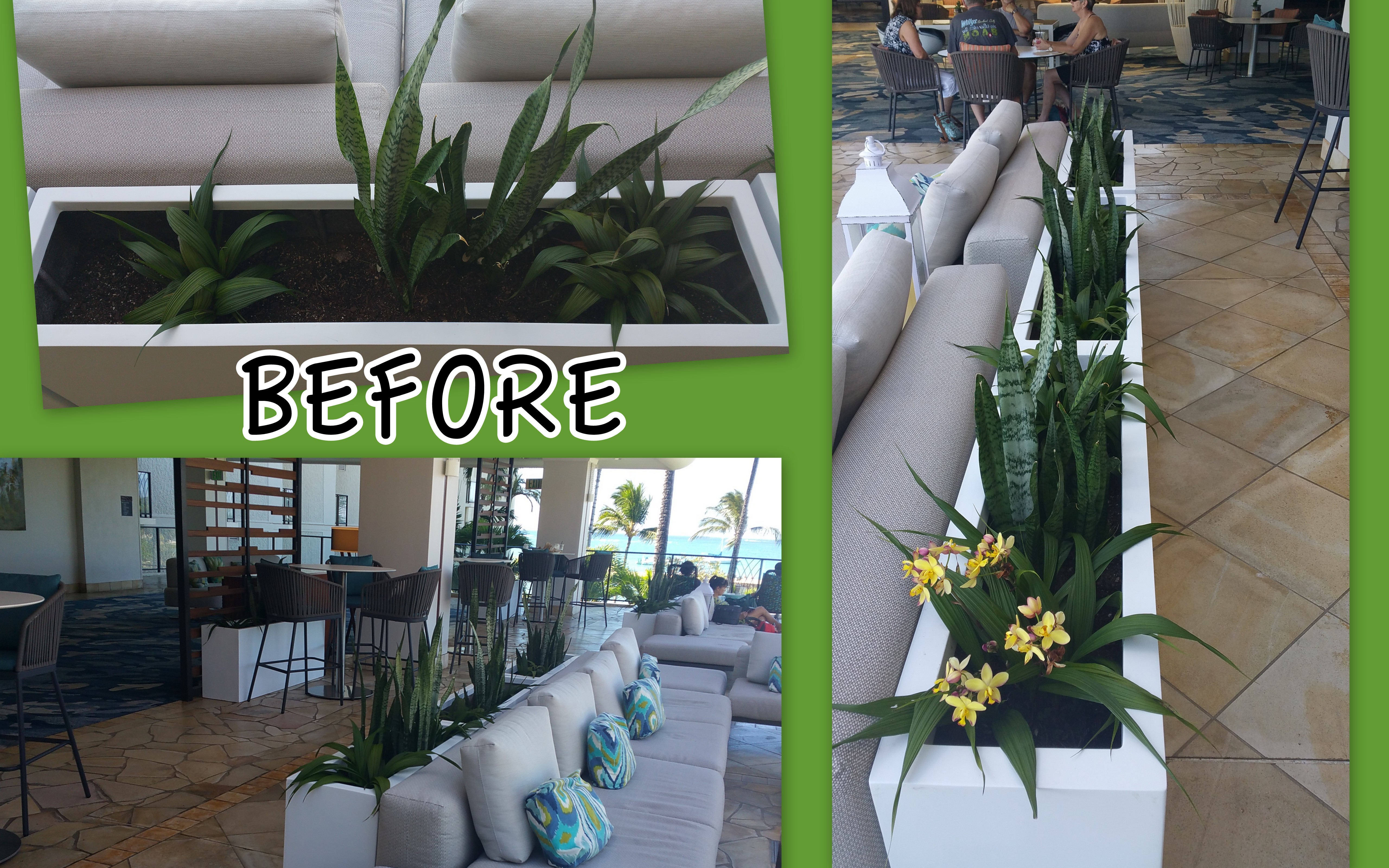 This posed an interesting challenge for us. This kind of project was not something we normally do. We first had to honestly ask ourselves if we could produce the results they were looking for. We knew we had the plant inventory & supplies to transform the space so we dove in and got planning. We had 2 days to plan & 1 day to execute.
We had to consider the conditions of the space & which orchid plants would work well there. Just as you may need to consider when you're growing your own orchids, we asked ourselves:
1) How much sun does that area get? Is it bright or in direct sunlight?
2) Where are these planters located & what type of breeze does it receive?
3) What is their current watering regime?
The area was in a covered outdoor space with lots of access to the bright Kona sun but never in direct sunlight. The planters were located on a large lanai where the breeze flows right through the hotel. Currently, they were watering once a week which would be fine since the pots would being nestled into cinder where there would be good drainage and airflow.
Knowing the conditions of the space, we decided that large Small Talk Anthuriums with continuous multiple blooms would be a great low maintenance choice & instantly add a pop of color. For the orchids, Phalaenopsis was our choice with it's blooming longevity and cascading sprays. We created a mock set up with our shipping boxes to visually recreate the space.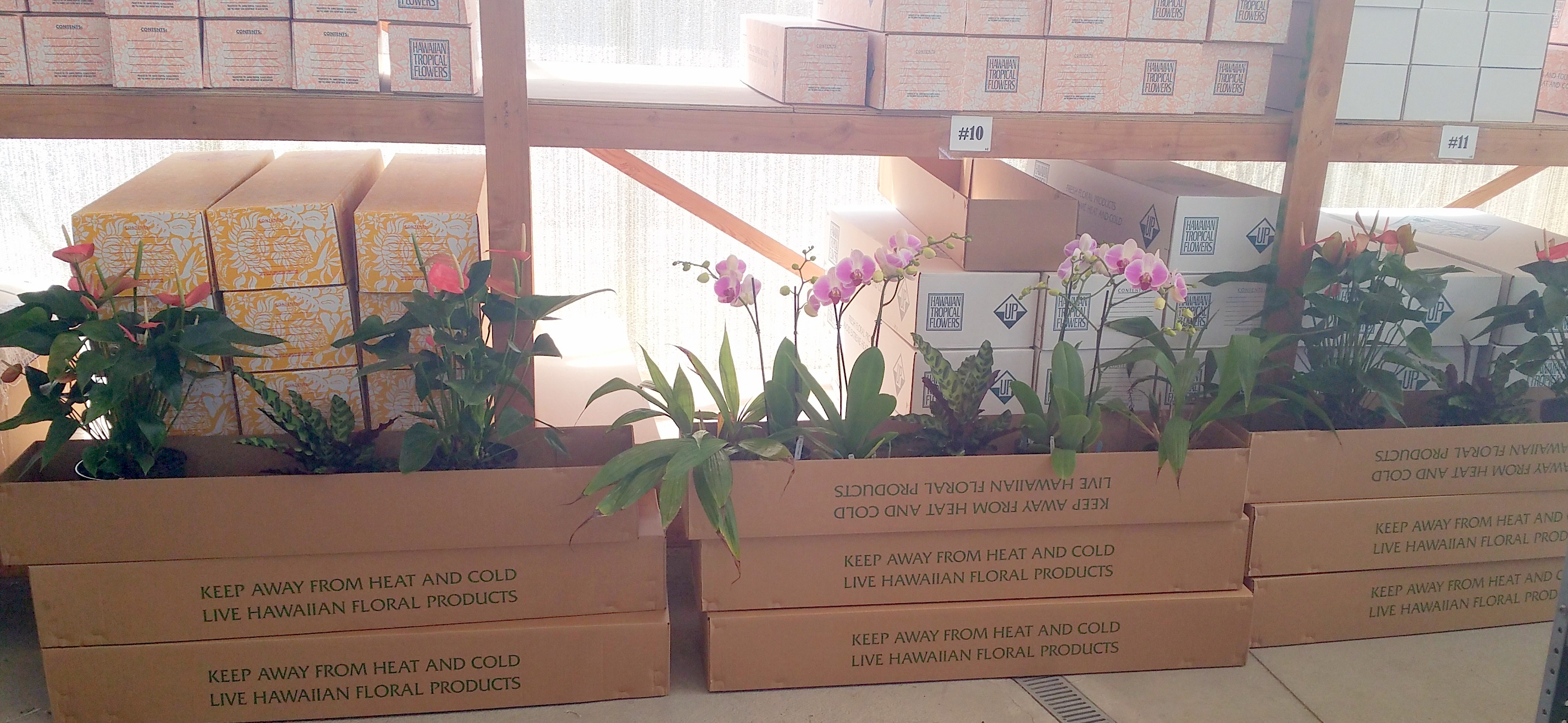 So, on Sunday, Feb. 4, with our 3 year old daughter in tow, we headed over to Kona to put our abilities to the test. And this was our final result...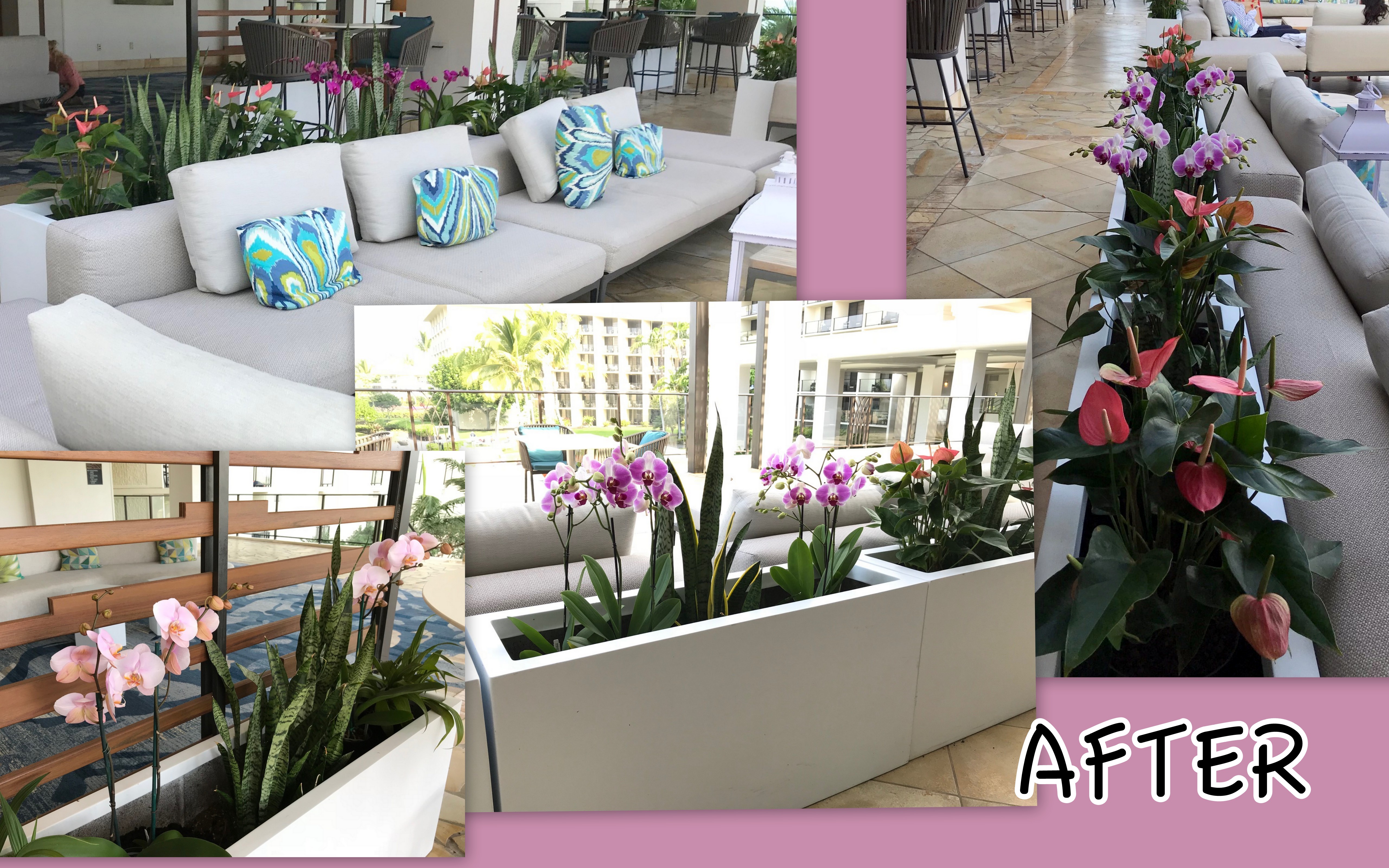 We were pleased with the outcome but more so extremely happy that the Director of Engineering, staff and hotel owners loved what we did. It was such a great opportunity for us to do something different. We can't thank Ike and his team at Waikoloa Beach Marriott enough for the opportunity to add our orchids to your beautifully renovated hotel.